Chinese New Year-Celebrate!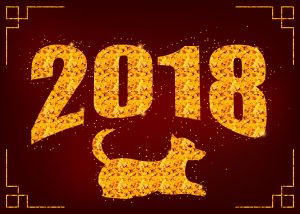 So, Chinese New Year is coming up soon! We have cleaned our houses and organized our stuff. What now? We celebrate, of course! Chinese New Year is the beginning of the Lunar New Year. It is celebrated all over the world in different ways. We celebrate in our house in little ways.
We Bring In New Stuff.
After everything is clean and ready for the new year, we bring in new items. There is plenty of food bought for the cleaned-out pantry and refrigerator. In order to ensure the house is prosperous for the new year, I fill our fruit bowl with oranges. Oranges with their beautiful golden color, can represent a bowl full of gold or wealth for our family's prosperity in the new year. (We don't really have gold or that much right now, but it is the thought that counts!)
Chinese New Year house tips
All the bed sheets and towels have been laundered and replaced. If you can buy new sheets or towels? This is the time to do it.
It is a great time to welcome birds to your house; fill up your feeders or put one out for the New Year. Plants are also a great addition to the household during the New Year. They are wonderful to put in the East of your respective home to symbolize a healthy beginning. (The East is representative of family in feng shui.) We will be buying some flowers, maybe daffodils or an azalea, right before New Year for our house.
Tips for our celebration!
We have some new outfits that we received for the holidays, so we will wear them on New Year's Day. New clothes represent the new energy that we want to bring into our lives. Thank goodness, we love the color is red, because Chinese New Year is the best day to wear RED!
I make sure that our wallets have money in them. If you start out the year with money, more money will come to you throughout the year. Different items can attract wealth in feng shui, this little wallet trick, along with the oranges, are two of my favorites!
We plan to go out for dinner to celebrate Chinese New Year. It is a great way to start the year! Many of the things that we do to get ready are symbolic and sets up our mindset for the year. These task and celebrations are great for bonding with my child. They are something that we can do together with hope and excitement for the year ahead. They also keep my family happy and fun. Much like the way I want the rest of my year to be!
Happy New Year!
To be honest, January 1st is rough for us. It is smack dab in the middle of the school holiday. We are travelling to family's houses, doing winter break homework, working, and busy in a weird way. We try to get ready for the New Year in this same way, but never succeed. Chinese New Year is an opportunity for us to get ready for the year, in accordance with feng shui traditions, that allows us to work towards our fullest potential for the year.
This year, Chinese New Year is on the 16th of February. We are super excited about this year and really ready for it. I hope you are too!